PUT A RING ON IT


video installation, 2022, Centre Clark



As environmental humanities scholar Rob Nixon explains: the climate crisis is a form of slow violence; it is dispersed, insidious, and normalized. The acidification of the ocean, carbon dioxide levels in the atmosphere, the unlivable contamination of nuclear fallout: these atrocities are not singular, spectacular acts, but slow, mutagenic afflictions.

Thinking through ideas of environmental slow-violence, put a ring on it situates the macro of geological time within a petri-dish of observation. Using google map satellite images to shift the human perspective and observe the festering sites of extraction and exploitation of the earth. The rings seen on google maps, these deep pox marks, crop circles, deep pit mining and tailing ponds are evidence of human exploitation.
The video was a part of curator Gabrielle Sarthou's exhibition Points de bascule (Tipping Points) at Centre Clark, which evokes that liminal moment before falling, which exists in a vertiginous in-between. It represents the fragile threshold beyond which a modulation, even a tiny one, can tip a system into an entirely new state.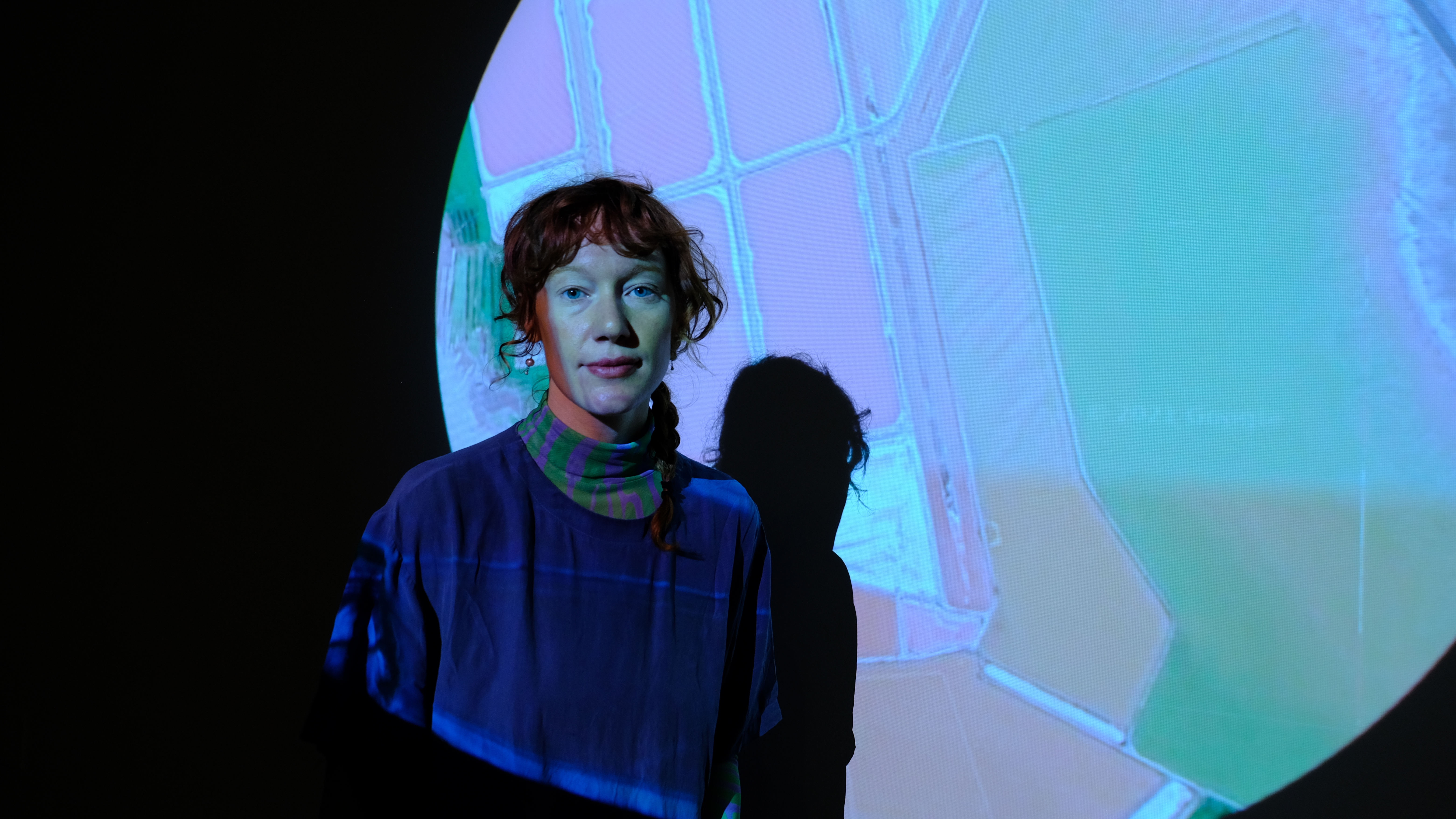 ]