HORIZON FACTORY:
SISTERS OF THE CELESTIAL ORDER OF NEPHOLOGY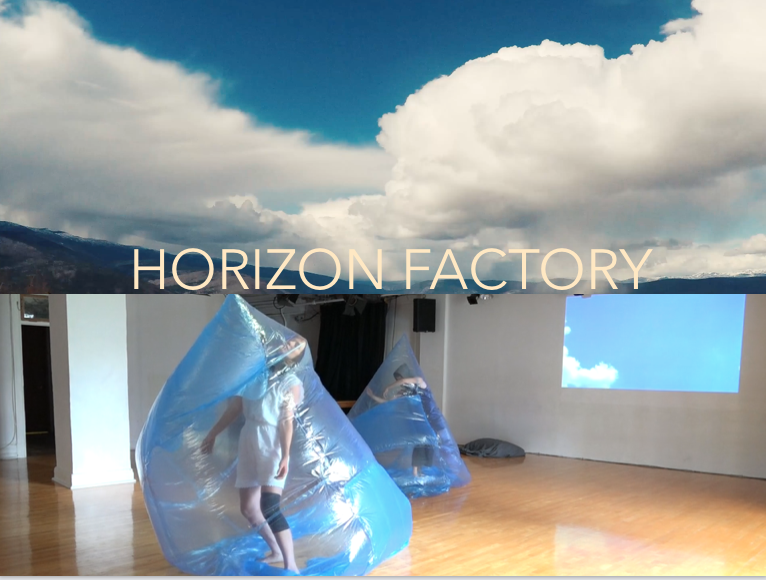 Horizon factory
is an interdisciplinary research and creation project by media artists Nina Vroemen and dancer-author Erin Hill. Their collaborative work is founded in new artistic practices and will bring together vast mediums: video, installation, dance, performance, writing, sculpture, Google-Map photography, as well as studies on industrial architecture, weather systems, meteorological predictions and environmental pollution.
Sisters of the Celestial Order of Nephology


Studio 303
Montreal, QC, 2019

"This first phase of Erin Hill and Nina Vroemen's research and creation process will last one month, and will comprise: a 2 week in-situ research (field work) in three industrial communities surrounding the island of Montreal, a 2 week studio residency at Studio 303 in downtown Montréal, and a work-in-progress outcome performance.

The heart of our research is around clouds: polluting clouds from factory smoke stacks, exhaust clouds from fume pipes, atmospheric clouds on the horizon, electronic clouds where data is stored.

The curiosity of the Sisters of the Celestial Order of Nephology (the study of clouds) is called by the unseizability of these clouds and the ephemeral narratives that form them. These narratives are historical, personal, troubling, environmental, futuristic, and potential warning signs.