HORIZON FACTORY:
SISTERS OF THE CELESTIAL ORDER OF NEPHOLOGY
The Sisters of the Celestial Order of Nephology is a duet devoted to cloud knowledge. Through the intersection of dance, video and ritual, The Sisters share their practices of scrying, summoning, reflecting and becoming Cloud. Polluting clouds from factory smoke stacks, exhaust clouds from fume pipes, atmospheric clouds on the horizon, electronic clouds where data is stored; The Sisters are called by the unseizability of these clouds and the ephemeral narratives that form them. These narratives are personal, environmental, futuristic, and potential warning signs. From the clouds that hold both the knowledge of the world without humans, and that of them, we witness the awe and horror of the atmosphere's persistence despite humanity's abuse and negligence.
---
DARLING FOUNDRY: PLACE PUBLIQUE 2020

Place Publique is a space for visual arts and the public, set up every summer on Ottawa Street in front of the Fonderie Darling buildings. Site-specific artworks, performances, and workshops activate and transform the space into an interactive platform that brings together artists and citizens. Through a variety of activities, audiences have unique aesthetic experiences in a friendly and festive open-air environment. By creating this site of expression, the Fonderie Darling affirms the role that art plays in enriching the community's well-being and quality of life.

HORIZON FACTORY performed The Sister's of the Celestial Order of Nephology August 27th, 2020 as #4 instalment of the Allegorical circuits for Human Software.

Curator: by Laurie Pigeon

In response to the covid pandemic masks were manditory at the event and the experince was also live streamed. The experience is now availble on vimeo:
---
..: CLOUD SCRYING :..


The Sisters offer a clairvoyance service through their Instagram page. They offer guidance using a cloud divination technique. To receive a divination, send a cloud photograph to @horizonfactory and an interpretation will be offered during your exchange.


---
RURART SUMMER RESIDENCY & PERFORMANCE 2020
Horizon Factory were invited to participate and perform in RURART's Summer RÉSIDENCES MULTIDISCIPLINAIRE EN RURALITÉ 2020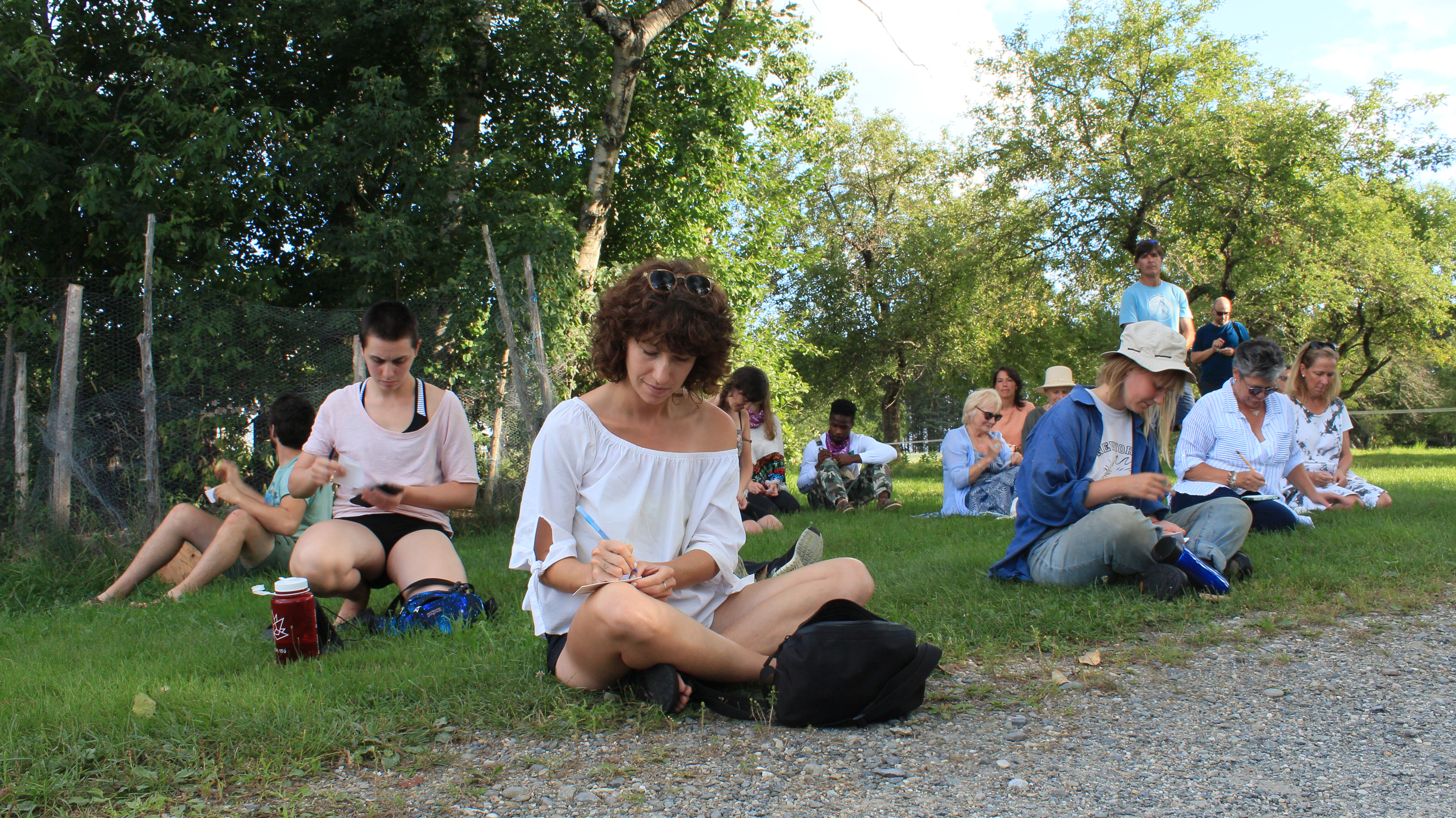 ---
STUDIO 303 SUMMER RESIDENCY 2019