H.E.A.D.
HYPER COSMIC EARTH & DIRT
HEaD (Hypercosmic Earth and Dirt)
is the queer-ecology video-performance collaboration between Nina Vroemen and Yukon-Arizona based media artist Krista Davis. Where they build works on the principles of
wonder and care
.
LINES AND HOLES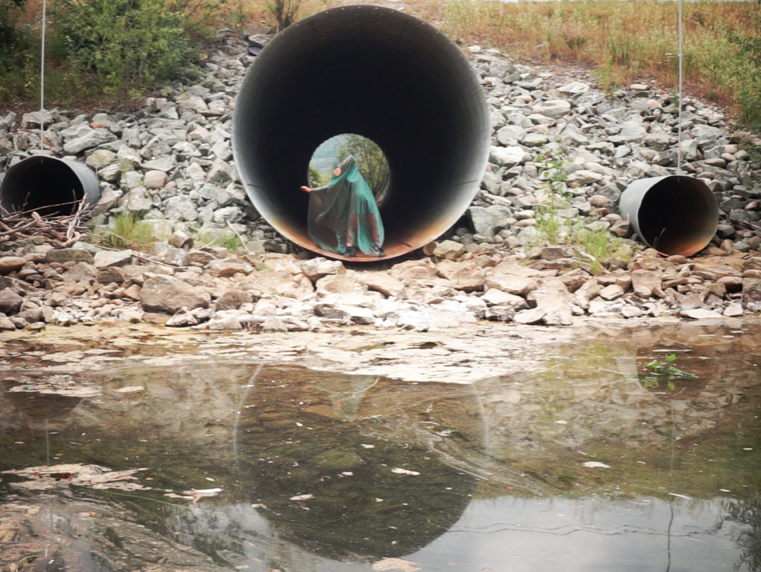 "Lines and Holes" is an experimental short film will, be released in the new year. The film looks at relationships between humans, animals and land in the North through the lines and holes created, both human and not. The project engages with the intersections of queer theory and ecological criticism, documentary and fantasy, presenting new perspectives to a conversation that has been ongoing for decades concerning the delicate ecosystem of the Canadian North.

As researchers they seek to develop film work that asks the questions: What do strategies for emancipation of the queer body in culture have to offer the rethinking of ecological relationships? And in a time of ecological crisis, can they offer us new possibilities for living and dying better together on this damaged earth?

EXCERPT 1:3


Excerpt 1:3 a vignette engaging with ideas of land borders and body-boundaries. The exercise: Cats cradle with an aspen grove

EXCERPT 2:3

Sound waves and river-ways. Lady-Silver tries to understand the Bonanza Creek. A body of water known as the place where the first gold was found, prompting the infamous Yukon Gold Rush.

EXCERPT 3:3

Things grow differently in this portion of the woods. An unexplained ecological phenomenon. Crooked Aspen who fold into mystery up on Orchid Acres. Their trunks twist and curve, jetting to the side "contra-posta" like Renaissance dandies and leather chapped daddies. Leaning into what feels right.

EXCERCISES FOR BEING CLOSER TO YOU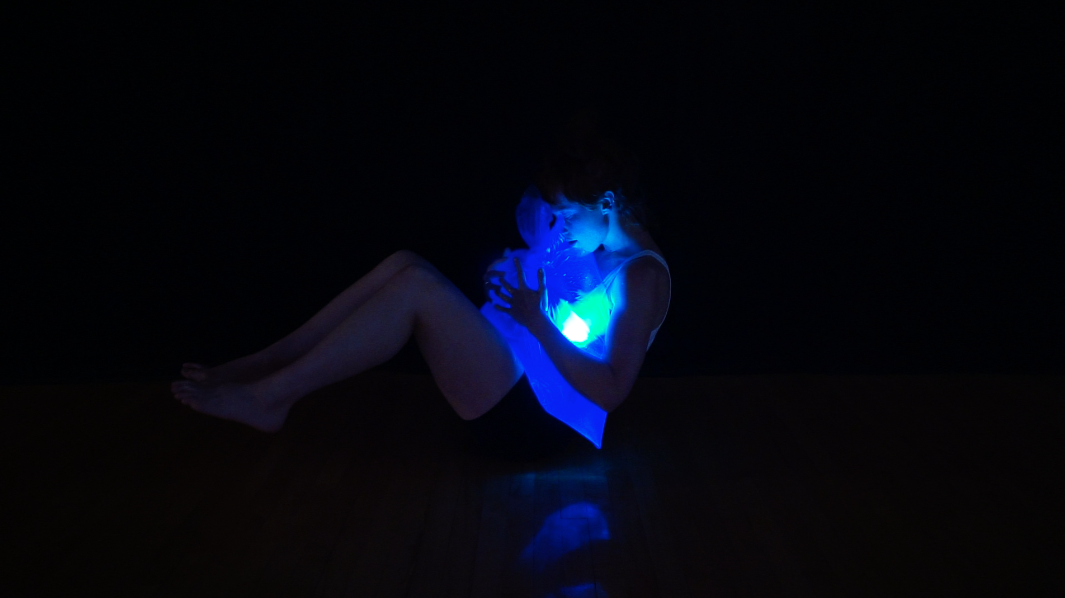 IN EXERCISE 1: ENGAGEMENTS WITH FAILURE

H.E.A.D.'s performance series Exercises for Being Closer to You, is an attempt to restructure the [white, western, colonial] human-centered understanding of land, animals and other non-human entities with whom we live. In Exercise 1: Engagements with Failure, our relationship to water is examined through gestures of care.

The performance components include: a dark room with approx. 5ft x 10ft of floor space; video projection; the artists; large, clear plastic bag full of water and one blue LED light; hydrophone, amplifier and speakers.


In this performance the artists move while holding a large clear plastic bag of water. The bag of water is amplified in the room using a hydrophone. Video projection of Montreal's polluted St. Laurence River, as well as an LED light inside the bag provide the light for the performance. Sometimes cradling, sometimes fighting to keep hold, sometimes solo, and sometimes with the aid of the other, the artist's bodies negotiate the movement of the water and bag.


The bag — ubiquitous with our single-use plastic profit-above-all culture — acts as both an aid for the bodies to be close to water, as much as it thwarts the possibility of this closeness. The resulting "dance" presents an unrelenting act of care despite the unavoidable failure of their gestures. With this performance, HEaD asks the questions: What may come staying with the trouble of our current ecological crisis? How can an unrelenting care help us imagine new relationships? And what possibilities can emerge from our failures?
H.E.A.D. PERFORMANCE AT SLSA 2019

Society for Literature, Science, and the Arts
33rd Annual Experimental Engagements conference
University of California, Irvine

The SLSA 2019 theme draws attention to practices that engage with a world out of balance, in particular a range of creative, speculative, embodied, and other experimental engagements that take place at the margins of art, science, and literature.


Krista Davis is an artist working primarily in video, animation and performance. Living between the Canadian far-north and the American desert Southwest, Davis takes on her physical and social surroundings as locations of immersive research. The queer body—with all its ascribed meanings, its limitations, its desires and emotional responses— becomes a tool for unpacking and understanding these surroundings.

Her art offerings take the form of single-channel videos, video-sculptures, installations and collaborative cabaret-style mash-up live shows.As points on a map their coordinates mark a triangle across the North American continent: Queer. Female. Elemental. From Quebec to Arizona to Yukon, the two work across distances to mix sound, image, performance and ideas about our networked connections to the land and each other.


Nina Vroemen seeks projects that quicken the heart. She is an interdisciplinary artist living and working between Dawson City, Yukon and Montreal, Quebec. Her work is informed by the intimacies and discord in traveling between these two very different homes.

She writes, creates, performs and directs a collection of multidisciplinary works. Working primarily with video, performance and sonic experimentation, she aims to engage audiences in realizing voiceless narratives, unmarked history and the silhouettes of memory.